Department Associations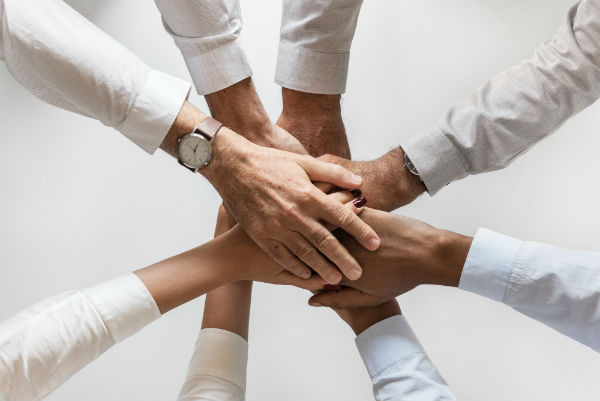 Botany Association 2015-'16
Activities of the academic year
Dashapushpam Circle: As part of environmental day department students repotted plants in the botanical garden and made a "dashapushpam circle" in the garden. Fifteen students and teachers of department attended an orientation camp on "Identification Management and Utilization of Medicinal Plants organized by KFRI Sub Centre, Nilambur.
Welcome party: First year students were given a warm welcome by second and final year students on 11th September 2015.
Display of medicinal plants: Second year students of department display medicinal plants in the box kept in the porch of our college. One plant species is displayed for one week.
Curiosity corner: A notice board named "curiosity corner" is arranged in front of the department. Important articles related to plant science are displayed in it by the first year students of the department. Students also prepare a "big book" using the collages displayed.
Union activities: Lijin V. of 3rd year botany was elected as general secretary, Anju. H of 2nd year was elected as joint secretary, Mridula of of 2nd year was elected as second DC representative and Justin Abraham of 1st year elected as Association Secretary of Botany for the victozza College union 2015-16.
Onam and Christmas celebration: Department students participated actively in both onam and Christmas celebrations conducted by college union and won third place in flower carpet competition and second prize in tree competitions. Teachers and students participated in the carol service also.
Study tour: The students of our department along with teachers visited Malabar Botanical garden and research institute and museum at Calicut on 18/9/15. Department conducted a study tour to final year student's to Thekkady, Munnar and Kodaikkanal from 4/12/15 to 6/12/15. 24 students and two teachers participated in the programme. Visited periyar tiger reserve, Eravikulam National park etc.
Cultural programmes: Department students participated actively in the Arts festival conducted by victoza college union and won overall championship. Justin of first year was selected as kalaprathibha and Amrutha T. P of third year was selected as kalathilakam. Students of the department also participated in the C-zone Arts festival held in GEMS College, Perinthalmanna.
Annual sports meet: Students of department participated in annual sports meet with true sports man spirit and won several prizes. Students also participated in the University Net ball competition.
Botany Association: Botany Association for the academic year was formulated in the month of September 2015. Justin Abraham of 1st year was selected as the association secretary for the year. Association was inaugurated by Dr. Azeez, Associate Professor & Head, Department of Botany KAHMUnity Women's College, Manjeri on 8/1/15. Principal prof. Abraham P. Mathew presided over the function and Head of the department Mrs. Alni c. Ali welcomed the gathering. Union chairman Eldho Raju and teachers of the department delivered felicitations. Topper of previous year Shilpa P was honored on the occasion. She has secured A grade with 90 % for University examination. Department has scored 89 % results with one A, fourteen B+ and 7 B. Inauguration was followed by a seminar on "Cloning" by Chief Guest Dr. Azeez K. Association secretary gave vote of thanks. On 20th January 2016, sent off party was given to Mr. Samuel kutty A. C, Lab Assistant of the department. Association conducted several presentations by teachers and students.
Other activities: Teachers and Students attended Two-day Training in Angiosperm Taxonomy during 10-11 November, 2015 at KFRI, Sub Centre Nilambur. Final year students are doing projects in collaboration with KFRI.